NormaTec
Sirus XM PGA Tour Radio Logo
Tasc Performance
Squid Cold Compression System
Assess2Perform
halo neuroscience
Smart2Move
Exxentric
Redcord
Blast Motion
Marc Pro
MySwing Professional The Premier Full Body 3D System for Golf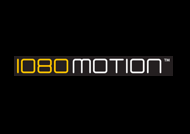 1080 Motion
Biosteel
ARQEX Sports Fitness
NormaTec
NormaTec Recovery Fresh Legs Faster Page
Sirus XM PGA Tour Radio Logo
PGA TOUR®, golf, Champions Tour, Nationwide Tour, The Masters, U.S. Open, Open Championship, PGA Championship, Play-by-Play, PGA Tour, Golf Radio, Live Golf, Golf News, Champions Tour, Nationwide Tour, PGA Tour, Golf News, Sports Talk
Tasc Performance
Experience Bamboo Performance Technology™ with tasc Performance. Activewear apparel for any activity - running, yoga, golf, tennis, working out or leisure.
Squid Cold Compression System
Squid cold compression system, athlete recovery, inflammation, athletic injury
Assess2Perform
The Bar Sensei and Ballistic Ball from Assess2Perform turns your sets and reps into velocity-based training (VBT) solutions to optimize training results.
halo neuroscience
Introducing Halo Sport — the first neurostimulator built specifically for athletic training. Discover how Neuropriming helps athletes from the military, Olympics, NBA, MLB, and NFL improve their performance.
Smart2Move
golf technology, golf diagnostics, swing analysis, junior golf
Exxentric
Exxentric develops equipment and methods for strength and conditioning based on flywheel training.
Redcord
Redcord offers treatment, injury prevention and improvement of performance.
Blast Motion
Every golfer struggles with 3-putts because they can't control timing Blast Golf is the solution. The Blast Golf swing analyzer sensor captures your stroke metrics, helps you analyze your data, and provides drills to improve your timing. By improving your timing, you will make more
Marc Pro
muscle recovery marc pro electrical stimulation machine time marcpro devices speed up after workout shoulder pain relief back fast faster conditioning post pads help device improve muscles product
MySwing Professional The Premier Full Body 3D System for Golf
Swing analysis, golf technology, BSG juniors, BenShearGolf, swing diagnostics, biomechanics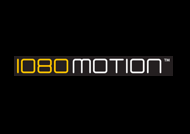 1080 Motion
system for functional training and tests for evaluating and developing force, speed, power and acceleration. Proven more effective than traditional methods.
Biosteel
nutrition, health, supplements
ARQEX Sports Fitness
3D Single & Multiple Plane Isometric & Dynamic Exercises, Strengthen Chassis Muscles, Improve Athletic Resilience♦︎Injury Recovery, Patient Outcomes
1
2
3
4
5
6
7
8
9
10
11
12
13
14
15
16
·
·
·
·
·
·
·
·
·
·
·
·
·
·
·
·